Condor Ferries
Condor Ferries

serving the Channel Islands

and St. Malo
Fairfield Motorsport specialize in Motorsport Travel to the Channel Islands : For Motorsport and Holiday packages to the Channel
Islands contact Fairfield Motorsport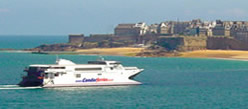 Condor Ferries crossing to St. Malo - Brittany
Condor Ferries service the Channel Islands of Guernsey and Jersey and sail to St. Malo (Brittany). With an additional seasonally service to Cherbourg (France)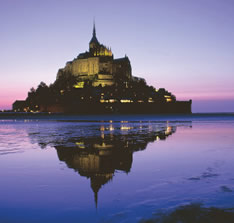 Mont St Michel in the bay of St Malo
Sailing from Portsmouth, Poole and Weymouth they offer a comprehensive choice and sailing times.
The Portsmouth sailing leaves at 09.00hours and calls at Guernsey and then onto Jersey and sails back overnight to Portsmouth, the 'Clipper' carries Cars, Motor homes, Van's and vehicle to large to travel on the for the fast service. It is a particularly popular with Jersey & Guernsey residents who tend to mix and match leaving the Islands on the overnight service with a cabin to Portsmouth and traveling back on one of the fast service by day.
Poole and Weymouth are served by a fast ferry service which is based on modern catamaran's and like the Portsmouth service dock first at Guernsey and then onto Jersey the total travel time to Guernsey is approximately 150minutes and Jersey 210minutes.
The fast craft's the Vitesse & Express offer an all round fast service to the Islands, there have excellent facilities on board with the choice of an executive club lounge if you wish to pamper yourself and upgrade. Duty free sales are available with good offers and choice on all the sailings. Some sailings are lost when the weather is bad but every effort is made by Condor to maintain the high class service they offer to their customers.
St. Malo service operates from Weymouth all year round with a crossing time of 5hours 15 minutes. Poole to St. Malo is seasonal from May to October and there is daily service from Guernsey & Jersey to St. Malo.
Book with us at no extra charge for telephone bookings and no credit card surcharges.
We accept Visa and MasterCard
Call Fairfield Motorsport 01 656 725000
or e-mail info@fairfieldmotorsport.com
An added summer bonus is the service offered from Portsmouth to Cherbourg, this service is designed for caravan travelers with exceptionally good rates, it operates from July to early September crossing in 5 hours 30mines but travels only on Sundays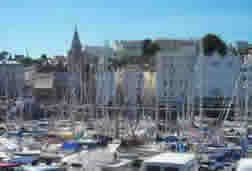 St. Peter Port, Guernsey
It's a wonderful experience to travel down through the Channel Islands on a good sunny morning or afternoon amongst the small islands with their rugged coastline and sun basked sea but to see a sunrise on an early morning crossing from Weymouth or sunset on a summer evening crossing back is a sight to truly remember.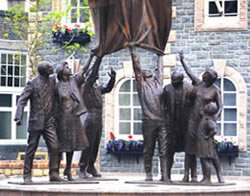 Liberation Square, St. Helier, Jersey - the Island was liberated from German occupation 9th May, 1945
If your journey is for a holiday in Guernsey or Jersey why not inter Island hop and take a day trip to one of the Islands or to St. Malo (you have must a current passport for travel to St. Malo)
To book your Condor crossing or request further information please contact us by e-mail or phone …..
on e-mail
Fairfield Motorsport
Tele: 01 6756 725000 (UK)
00 44 1656 7250000 (Overseas)
E-Mail :
For all inclusive holidays to Channel Islands please visit our short breaks page Click here for be directed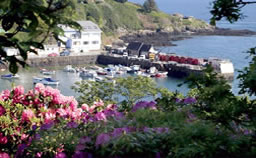 Rozel, Jersey