Fairfield Motorsport specialize in serving the motorsport fraternity offering travel, Competition Wheels and Tyres, Rally car hire and preparation.
Fairfield was founded in 1985 when Tony Morgan bought an ex. Works 6R4 predominately as a car preparation business moving into wheels and tyres and then with the addition of Motorsport Travel.
Priding ourselves in saying that if you want to Rally in Belgium, Ireland or Jersey we are the most experienced Motorsport Travel company to help you and having competed ourselves in all of these countries can share experience with you, we will not boast to be the original Motorsport Travel company or the largest but it's service and knowledge you need.
Also our knowledge in Wheels and Tyres is professional, helpful and informative and the goods sold have been tried and tested so you are given sound constructive advice.
Fairfield Motorsport
Maesteg Road
Bridgend, CF32 0EG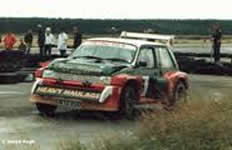 Tony Morgan Metro 6R4 Pembrey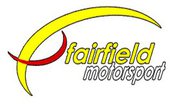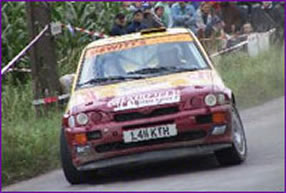 Also specializing in Rally Car hire and preparation, we are proud that we prepared the car that took former works driver David Llewellin to his first Championship win in 1984 and beyond to World Championship rallying. In more recent times we have tested and run Pentti Airikkala Pentti Airikkala one of the original famous flying fins, Pentti won the 1989 RAC Rally and ran until his death in September 2009 the left foot braking experience rally school. Together with Penti we provided cars for the new generation of flying fins Miko Hiroven and Jari Mati-Latvala providing the car & service package that took Latvala to his first World Championship finish on Wales Rally GB in 2002.
Miko Hirovens and Latvala have since won World Championship rounds and Latvala's has also won his home round of the WRC Championship in Finland (formerly called the 1000 Lakes) we watch with interest and pride the success of these two young fins as they start to dominate the World Rally scene.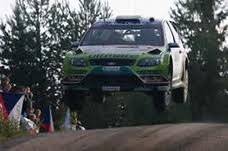 Jari-Mati Latvala - Finland 2010
Tele: UK 01 656 725000
International 0044 1656 7250000
e-mail info@fairfieldmotorsport.com