Wales Rally GB
Wales Rally GB 2018
4th - 7th October, 2018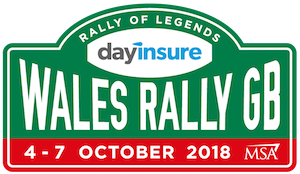 Great Orme - Llandudno
In 2013 Wales Rally GB moved it's headquarters from the South of Wales to North, and in 2018 the North once again hosts Wales Rally GB. The 2018 is the11th round of the 2018 World Rally Championship.
Wales is the the land of myths and dragons with exceptional scenery and rally stages and the country truly embraces the event.
Fairield Motorsport are happy to help you with your travel and accommodation needs for the Wales Rally GB we have experience in running a team and working as officials on the event and Wales is our home base, we are just a phone call or e-mail away from helping - please call Fairfield Motorsport for Wales Rally GB.
Wales Rally GB accommodation
The main centre for accommodation for Wales Rally GB is Llandudno which is lovely seaside resort on the North Wales coast and offers an ambundance of high class hotels and award winning Bed & Breakfast's
However staying in Llandudno gives you a lot of mileage to get out to the stages and if its only one or two rooms you are looking for you might find accommodation closer to the stages.
The governing body off Motorsport in England & Wales is the Motorsport Association (MSA) formerly called the Royal Automobile Club - they have run a World Championship standard rally since 1932. The Rally originally was an International and then with formation of the World Rally Championship t became a member of the exclusive World Rally scene. Over the years there have been many sponsors the best known probably being Lombard, Network Q and now Wales Rally GB. The Wales Rally GB is sponsored by the Welsh Government.
For some 12 years the rally moved away from using the Welsh forests but then in 1997 after a disastrous event caused by bad weather in the North of England which disrupted the time table which is so very important for the media coverage it moved back south to a milder climate and based itself at the Cheltenham Race Course and returned to classic Welsh stages. For a number of years the final stage was Margam (Port Talbot) which is west of Cardiff, but the journey back to Cheltenham although along good roads could be heavily congested with traffic and some crews went otl by the time they got there.
In 2003 the Welsh Government comes to the scene in sponsoring the event and the event is christened the Wales Rally of Great Britain and has stayed in Wales ever since moving from the South of Wales in 2013 to the more rugged landscape of North Wales.
The move to North Wales gives easier access to the event for supporters in the North and Midlands of United Kingdom and stages not used for many years and spectating numbers to the 2013 Wales Rally GB were said to have increased from the previous years
Fairfield Motorsport
Tele: UK 01 656 725000
Overseas 00 44 1656 725000
E-Mail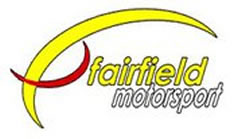 For Travel to the
Wales Rally GB
call or e-mail
Fairfield Motorsport
the motorsport travel expert
Telephone
UK 01 656 725000
Overseas 00 44 1656 725000
E-Mail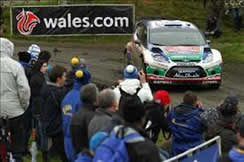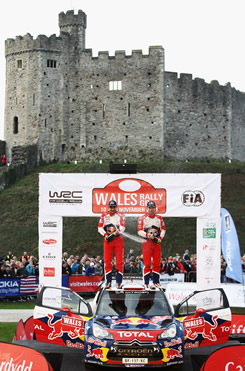 Wales Rally GB Cardiff Castle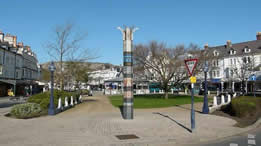 Mostyn Street, Llandudno