Ravens Rock Rally
24th June, 2018
Waterford, Ireland
Ferries & Accommodation packages available
in Rally Headquarters
The Ravens Rock Car Rally is organized by the Carrick on Suir Motor Cluband in 2016 the Ravens Rock Rally runs from the very popular location of the Historic Viking City of Waterford.
Ravens Rock Car Rally 2017 - Format - reece is on the 24th June, 2017 with rally action on Sunday the 25th June, 2017 the event will comprise of three special stages run three times. Centralized servicing will at the Waterford Institute of Technology Campus
Ravens Rock Rally 2017

24th June 2018

Waterford, Ireland
Contacts
Clerk of the

Cours

e

Terence Kearney

Tele: 00 353 87 1936141

Deputy Clerk of the Course

Eamon Murphy

Tele: 00 353 86 2783180
With excellent logistics for overseas Ravens Rock Rally is very popular
with Welsh crews being just 47 miles from Rosslare Harbour and 102
miles from Dublin Port.
Stena Line Sailing times
Fishguard

to Rosslare

13.10 and 23.45

Rosslare to Fishguard

08.00 and 18.10

Crossing time 3hrs.30mins

Holyhead

to Dublin

02.30 08.55 13.50 20.30

Dublin to Holyhead

02.15 08.20 14.50 20.40

Crossing time 3hrs.15mins

Cairnryan

to Belfast
04.00 07.30 11.30 15.30 19.30 23.30

subject to daily variations

Belfast to Cairnryan

Crossing time 2hrs. 15mins

07.30 11.30 15.30 19.30 23.00

subject to daily variations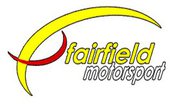 For ferry travel to the
Ravens Rock Rally
Please Contact
Telephone : UK 01 656 725000
Overseas : 00 44 1656 725000
E-Mail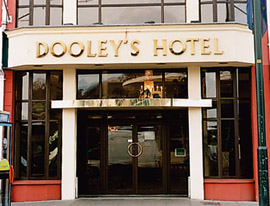 Rally Headquarters
Dooley's Hotel, Waterford
Accommodation & Ferry Packages available in Rally Headquarters

Packages available on Merlin Wonders click here for information