Roberts Garages 2020 Jersey Car Rally
10th - 12th October, 2020

Jersey Car Rally
Organized by the Jersey Motor Cycle and Light Car Club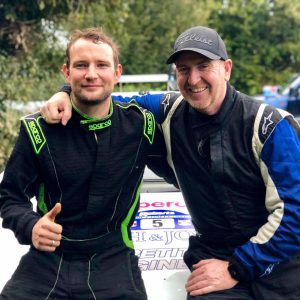 Jersey Rally winners 2019
Chris West and Robbie Hannah
The 2019 Jersey Car Rally will be held on the the 10th/11th October, 2020. The Rally first run in 1983 and the 2020 Jersey Rally will be the 38th Jersey Car Rally.
The event (The Jersey Car Rally) will run over two days, with stages Friday afternoon and evening, followed by stages on Saturday morning and afternoon. The Rally usually gives you around 120 Stage Miles which will test the best of drivers. There is also the Trophy Rally on the Saturday for those that retire on the Friday.
Supplementary Regulations Download
Jersey Rally 2020
On line Entry for the Jersey Car Rally 2020
Regulations and on Line entry will loaded when available
Jersey Rally 2019 Entry Fee : £510.00p. including MSA Insurance Fees & Service Pack £50.00p. discount if entered and paid by the 9th August, 2019
The above is for information only and will be amended when the 2020 entry fee is available
Maximum Number of Entries to run on the Jersey Rally 2020 is
2020 timetable is not yet available and will be uploaded when possible 2019 is left in order for information purposes only
Time Table Jersey Rally 2019
For Recce information please refer to the supplementary regulations
Entries Open

21st June, 2019

Entries Close 13th September

Stage Routes/maps available for download - 10th September September

Final Instructions available

on line or via e-mail 5th October

Thursday 10th October

Service Area Opens

(no security)

10.00

Scrutineering

17.30

Friday 11th October

Service Area Opens

(security on site)

07.00

Event Starts

12.00

Parc Ferme

23.00

Saturday 12th October

Service area opens

07.00

Event Restarts

07.45

Ceremonial Finish

18.00

Presentation of Awards

Merton Hotel

22.30
Fairfield Motorsport looks forward to being of service to you for travel and accommodation for the 2020 Jersey Rally giving you excellent rates and our long time experience of the event.
Jersey is the largest of the channel Islands being just 14miles from the French Coast it
offers a unique atmosphere and an amazing 500 miles of roads. Serviced by sea and air
with regular ferry crossings and flights available.
The Jersey Rally runs on closed roads and in many ways the event resembles a Welsh Night Rally - a much harder rally than newcomers believe until they have encountered it. Narrow lanes often coated with Autumn leaves and hedges that have unforgiving granite bases. Starting with daylight stages on Friday afternoon followed by night stages
and Saturday day stages finishing around 17.00hrs. The main base of the Jersey Car Rally from Thursday to Saturday will be the Royal Jersey Agricultural and Horticultural Society at Trinity offering excellent Scruitineering, Documentation, Central Servicing and Results facilities.
The full Rally fever returns to the Merton Hotel for the Saturday night Jersey Rally Gala & Presentation Dinner (tickets need to be advanced booked and are optional) .
Jersey Rally Spectator Package - We offer a Jersey Rally spectator / supporter package from £225.00p. per person inclusive of a Condor Liberationfast ferry crossing from Poole to Jersey and three nights bed & breakfast in the Merton Hotel.
The Jersey Rally is where rally followers need to be in October - Hope to see you at the Jersey Rally 2020
Information correct at time of posting but subject to change without notice for the latest news on the 2020 Roberts Garages Jersey Rally please visit www.jerseyrally.com
| | | |
| --- | --- | --- |
| Please click on YouTube to view footage of the 2018 Jersey Car Rally | | |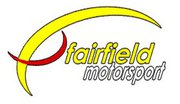 For ferry bookings please contact
Fairfield Motorsport
Telephone UK 01 656 725000
Overseas 00 44 1656 725000
E-Mail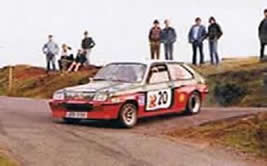 Tony Morgan - Roger Evans
Ex. Works Chevette UER331S
Winners of the 1st Jersey Car Rally
Travel to the Jersey Rally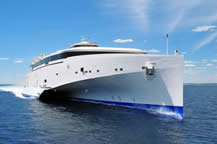 Condor Liberation
Condor ferries providers of ferry
travel to the
2020 Jersey Car Rally
2020 Sailing times
Poole to Jersey

Sailing time 4hrs.30mins

Monday 5th October
06.30

Tuesday

6th October

No sailing

Wednesday 7th October
07.30
Thursday 8th October
07.30
Friday 9th October
09.15
Jersey to Poole

Sailing time

4hrs.40mins

Saturday 10th October

14.45

Sunday 11th October

14.45

Monday 12th October

14.45
Condor Clipper departs Portsmouth to Jersey Monday 5th October to Friday 10th @ 19.30 arrive Jersey next morning 06.00
Return sailing Saturday 10th October from Jersey to Portsmouth - depart Jersey 23.30 arrive Portsmouth 07.15 Sunday morning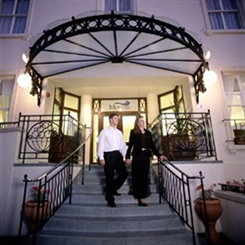 Merton Hotel
Home to the Jersey Car Rally
Gala Dinner
Click on Merlin to
see packages to the
2020 Jersey Car Rally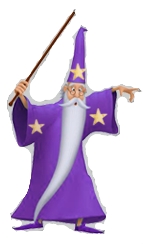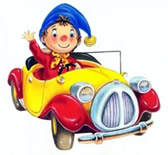 Avis Rent a Car Supporting
the Jersey Car Rally and
waiting for you at the Airport
A Jersey Traffic Jam !